This is our first foal of 2005, a sorrel/chestnut ? filly with a blaze and 4 white socks born March 08, 2005.   Her dam is Tyrees Classy Lady (Two Eyed Jack and Harlan Tyree breeding and has 8 AQHA Champions on her 4 generation pedigree.)  Her barn name is Sierra.  Asking $2400.  Payment plans available.   She is turning out to be an awesome looking filly with super pedigree, conformation and tons of potential.  She should do well in halter now and make a great performance prospect later on.   SOLD
Classy With Command foaled a palomino colt on March 12, 2005.    His name is Xander and he is SOLD!
Top two pics taken at 5 days old, middle ones below at 2 yrs old and the next two are Xander with Kenedy Geletko as a 3 yr old and bottom two are Kennedy and Xander in 2010.....Looking Good!

My mare Consolidated Kate  (bloodlines include Poco Pine, Sir Teddy Too and Skipa Maria) foaled a palomino colt on April 10, 2005.  His name is now Tucker.    Asking $2700  SOLD
Top right pics taken at about 4 weeks, top left at 4 months and the bottom two at about 5 months.

My mare Skipas Copper Top(bloodlines include Skippa Son, Two Eyed Jack, Mr King Air and Eternal Sun) foaled a big red dun colt on April 11, 2005.   He is a super nice one.  He is going to mature out big, probably close 15.2 or better. His name is Tanner and he is for sale.  Asking $2600  Several addditional pics at bottom of page. 

Tanner has really grown over the winter and is 'Looking Good'  He is a big, nice colt with tons of potential, lots of size and pretty.  His registered name is Skips Genuine Solano and he is in the Incentive Fund.    SOLD

All foals are by my stallion,
El Hombre Solano
and are eligible for the Incentive Fund.
If you would like to see a video of any of my foals I would be happy to make one and send it to you for a $5.00 charge to cover the cost of the VHS tape and postage.  These tapes do not have to be returned.  Pictures really do not do the foals justice so if interested in one, I really recommend a video.

Payment plans are available so please just ask. Give me a call if you have questions at  304-329-3611 or click or the Email Me and drop me a line.

Please check back often as I will try to update pics as often as possible.

My last mare to foal in 2005,  A Lady By All Means (bloodlines include Quo Vadis, Majestic Dell, Leo and Quick M Silver) ,  foaled a big red dun colt on April 17, 2005.   He is a big nice one, as are all of her foals, and he is super sweet and friendly.  His name is Roper(now called Traveller) and he is for sale. Asking $2500   A few additional pics at bottom of page.    SOLD

Pics taken at not quite 3 weeks.

Left pic of Roper taken at 3 weeks, right one at 4 months.  This colt has a huge hip on him.

Tanner, pictured below,  left at  4 months and right at 5 1/2 months..  He is growing out really nice.

Pic on left on day he was born and pic on right @ about a month old.

Scroll on down to see more foal pics!

Top two pics taken at 2 weeks old. Bottom right taken at 7 yrs old  and bottom left at 2 yrs old.   He is now called Traveller.

Xander and Tanner checking each other out.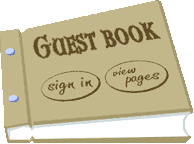 Two pics below are Tanner at 5 1/2 months.

PIC taken at 5 1/2 months.

Pic below taken at 14 months.  He already stands over 14.3h.

UPDATE:  Tucker as a 2 yr old stands 16h,  will try to get updated pics in the spring.   He is an awesome looking horse.

This pic was taken as a 3 yr old.  He is still a stallion and is owned by Jason Luper of VA.