WELCOME    TO

Walls Quarter Horses

We are a small horse farm located in the mountains of West Virginia near Albright, WV.  Our goal is to raise good looking horses with good sense.  We usually  have a few nice foals for sale each year and an occasional mare or gelding.

UPDATE:  We don't have any foals coming this year in 2018 but have both of our mares booked to a couple really nice stallions so fingers crossed we have a couple nice foals for sale in 2019.

  We will no longer be standing El Hombre Solano to the public due to some fertility issues he has developed.   We are really sorry to have to retire him at such an early age.
We have bought a young black stallion we will be breeding to a few mares in 2019 and hope to get him in the show ring later this year or early next year.  Pics coming soon!!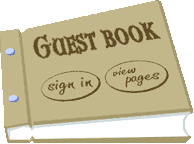 Walls Quarter Horses is owned by Marshall & Kristi Walls.

Our phone number is 304-329-3611 or 304-290-3424 if you have any questions you would like to ask us about our horses.