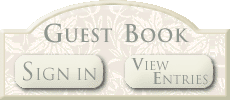 This is Classy With Command, aka 'Lady'.  She stands a little over 15.1h.  She is a granddaughter on top of Man In Command, World Champ. & AQHA Champ and Superior WP horse and Superior Halter horse.  Her dam is is a granddaughter of Croton Oil and Poco Light,Jr(AQHA Champ).  She was a super riding horse with a great disposition.  Click HERE to see her  pedigree.      We still have her super nice golden palomino colt from 2007 that we plan on keeping ourselves.    We have retired Lady from breeding and she will live out the rest of her life here on the farm.  She is grandma to the foals as she is great with whatever foal she is pastured with.
This is 'Skippas Copper Top, aka Copper.

We raised her from a baby and are quite proud of her. She is about 15.2 and  a red dun.   She is Skipper W and Two Eyed Jack on the bottom and Impressive(N/N), Eternal Sun, Poco Pine and King all on the top.  Click HERE to see her pedigree.   She always produces big, nice, correct foals with lots of pretty!   Copper foaled a pretty palomino filly on April 21, 2013. 
Copper is officially retired and will live out her days here on the farm with her pal Lady (below left).

This is Consolidated Kate, Katie for short.  Katie is a foundation bred mare that is a pleasure to have around.  Katie is almost 14.3h and built like the old bulldog type quarter horses.  She is Sir Teddy, Skipper W and Leo on the top and her bottom is Poco Pine and Bill Cody.  She has three AQHA Champs. on her papers: Poco Pine, Skipa Maria & Sir Teddy.    Click HERE to see her pedigree.  Katie has gave us 4 palominos in a row but took a year off in 2007 due to some health problems.  Katie foaled her last foal May 16, 2008....it is a sorrel filly.  See her on my 2008 foal page.   Katie is now retired.
UPDATE:  Katie was put down on Feb. 19, 2010

due to ongoing kidney problems that were causing her problems.   She was an excellent producer for us in the years we owned her and she will be missed.

This is my red dun mare, Ginger Invitaclassic, that I bought February 2011.   We really like how she is bred as well as her looks and conformation.  She is a little over 15.1h and is a nice big, correct mare.   Her sire and dam both have WP points.
  Her sire, Open Invitation, has 69 Performance pts and 3.5 Halter points and is a son of  Zippo Jack Bar ( who has 72 WP points and 1 Halter point and  is sire of Superior Halter, Superior

         Performance, World Champion and Supreme Champion offspring.           Zippo Jack Bar is a son of Zippo Pine Bar out of Fair Eyed Jackie              who is a daughter of Two Eyed Jack out of Scarborough Fair).                   Her sire's dam is Sheza Trouble Step, a mare that has 166                            Performance points and is a daughter of Mr Trouble Step.

  Her dam, Two Fox Toccara, is a daughter of AQHA Champion, Two Eyed Fox (by Two Eyed Jack out of a daughter of Pretty    Buck) and out of a daughter of Classy Bar(by Sugar Bars

Ginger is open for 2018 but plan on trying again with our breeding to Rawhides Slvr Bullet.  Fingers crossed we get her in foal this spring.

This is Peggys Genuine Watch, aka Pixie, an AQHA 2008 dunalino mare.  She is a daughter of Genuine Hombre (AQHA Champion, 23.5 halter points, 51.5 reining points, 55 working cowhorse points, 134.5 heading points, 179.5 heeling points, 100.5 calf roping points, 6.5 barrel racing points, and 2.5 pole bending points), and out of Peggys Red Watch.  Her dam is a daughter of Mr Baron Red (1983 AQHA Superhorse & AQHA Champion)   Here is her
PEDIGREE
.  
Pixie stands between 15.1-15.2, is friendly and easy to handle and lets you handle her foals with no problem.  She is 5 panel N/N.

  This mare is for sale.  Selling as Broodmare sound only.   Asking $2500   She is bred back to
CSR Dual Glo
for a May 2017 foal.   Foal is not included in price of mare. 
SOLD
Our newest addition,

2008 AQHA mare out of a daughter of Docs Hickory by Peptozone.   I hopefully will be breeding her to Gotta Lotta Bud this spring for a 2019 foal.