WE HAD A NEW LITTER BORN 7/22/15.   Pictured below is Tanya with her new crew.

AKC Labrador Retriever Pups For Sale

Price: $800  Will have first shots and wormed 4 times at weaning.

         (click on above link to see pics, pedigree and health clearances  of sire)

OFA certified GOOD on hips and NORMAL on elbows.

For additional info feel free to call us at 304-329-3611

ABOUT US:

We are not a kennel and are just occasional breeders that live on a big farm here in the mountains of WV.  We raise cattle and quarter horses and just love our labs and like to raise a litter occasionally to keep a pup.  Tanya is 3rd generation of labs that we have raised and owned.

Full or Limited Registration

What I have decided to do on this is sell on limited registration and if down the road you want to breed your dog all you have to do is get OFA 's done on their hips and show me the certification and I will reverse your registration to Full.  I will not charge you any difference in price,  just require proof that you are going to be a responsible breeder by doing the proper testing.  The actual change from limited to full with AKC only costs $25.00 so that will be your only cost in changing to full registration once you have had x-rays done on your dog.

These last two pics taken at 8 weeks old.

It is an all yellow litter with 6 girls and 3 boys born 7/22/15

UPDATE:  All puppies have been sold!!

All pics below are of Tanya's previous litter.

Two pics below at 2 weeks old.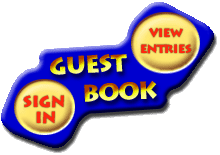 Pictured below at 5 weeks: 1st row, Green Boy. 2nd row, Purple Girl. 3rd row, Brown Girl.