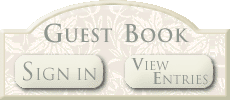 This is "Hombre".  Check out his excellent pedigree below.   He has a great willing disposition,  is very versatile and always tries to please.   He stands about 15.1h.  We are thrilled with the foals that he is producing......lots of color, great dispositions and good looks.

HOMBRE'S SHOW RECORD:

AQHA -  Heading - 5 pts

               Heeling - 9 pts

               Calf Roping - 4 pts

Has an AQHA Performance ROM and a Circuit Championship in Heeling.

PHBA - HUS - 12 pts                     NFQHA -  Heading - 9 pts

              Trail - 10 pts                                          Heeling - 9 pts

                                                          Was 2002 Hi-Point NFQHA Heading Horse of the Year

Just a few notes on his pedigree.  On his dams side Docs Solano is an AQHA Champion son of Doc Bar.  El Vaquero is a son of Bill Cody and Gold Dust Dude is a son of Blondy's Dude.  I tried to put in a little additional info, showing what the performance points were in.

                  (cutting)

NCHA  $37,639.46

                  cutting

         NCHA $9427.63  

(AQHA Ch.

5pts reining

9 pts cutting

34 pts WP)

          3 pts WP, 2 pts Clf Rop,1 pt HUS

Sire of : 8 ROM's, NCHA $2905, and race earnings of $12, 796 and 247 pts.

Halter           23.5 pts

calf roping  106.5 pts

heeling       179.5 pts

pole bend       2.5 pts

wk cowhorse      55 pts

heading      134.5 pts

brl race          6.5 pts

reining          51.5 pts

       24 pts heeling

       14 pts heading

Producer of AQHA CH., World CH., and  Super Horse

Mare Care is $6.00/day -  $8.00/with foal.

UPDATE:  New policy on outside mares due to Hombre getting a contagious infection this year that cost us pretty much the entire breeding season. ALL OUTSIDE MARES must have a recent(within 30 days) negative culture before breeding to him from now on.  It cost us considerable vet bills to get this cleared up and lost almost the entire breeding season for him so not taking any chances.   The  mare must  be current on all vaccinations also.

Shipped Semen:  We have shipped in the past but finding a facility to collect for us isn't easy in our area so we would have to have plenty of advance notice and then no guarantees as they normally require you to provide a mare in heat.

1999 AQHA / PHBA / NFQHA(80%)  Palomino Stallion

Roping photos by Marna Hull taken in early 2002.

Photos taken July 2002 as a 3 yr old.

                      (cutting)

             NCHA  $23,922.38

Sire of : AQHA CH, World CH and Super Horse, NCHA  $1,236,267 and 12,575 pts

Hombre will no longer be standing to the public due some fertility issues.

We hope to find a suitable replacement in the near future.

Hombre as a 5 yr old after winning the Heeling AQHA Circuit Championship at the KY State Fair show in August 2004.

This pic taken at the All American Quarter Horse Congress in October 2004 as a 5 yr old. 

The 3 pics below were taken October 2007 as an 8 yr old.   Click on each pic to enlarge it.