Our first  foal this year was born April 28, 2012.   It is a red dun filly.  Dam is
Ginger Invitaclassic.
  Dam's sire is a WP point earning son of Zippo Jack Bar and dam's dam is WP point earning daughter of AQHA Champion, Two Eyed Fox.  Additional pics and info on dam on
MY Mares
page.  Sire is
El Hombre Solano
.   She is for sale.  Very nice all-around prospect.  Very correct and friendly. Priced at $2000.    Will accept payments,  just ask.  
SOLD
This is Dinero, a 2012 Palomino filly out of Mercy Darling (who belongs to a friend) and El Hombre Solano.   She should make an outstanding barrel prospect with her pedigree.  Dam has an ROM in racing and is a granddaughter of Dash for Cash and Truckle Feature.   All of the horses in the dam's first 3 generations have race earnings and 14 out 0f 16 horses in the 4th generation have race earnings.     Asking $2000  First 2 pics at 3 weeks and the next 3 pics and video at a month old.   I look for her to shed out a beautiful golden palomino color.
SOLD!  

First 3 pics at 3 days old,  the next @ a month old.  See video below taken at 5 weeks.  Next 4 pics taken at 12 weeks.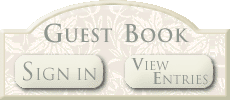 The two pics above taken at about 8 weeks old and one below left at 10 weeks and below right at not quite 4 months.  This little girl has quite a hip on her.

Bottom two pics at 4 months.

These last 4 pics were taken 9/09/12 at just a little over 4 months.