Our first foal of 2011 has finally arrived, born May 05, 2011.   This is Ava,  what I think is a dunalino filly.....I am sure on the filly part.   She is out of
Skippas Copper Top
and
Hombre.
  Super cute filly with lots of color and flash.   She is for sale.   Should make a nice all around prospect.
Asking $2000     Pictured at 2 days old.

SOLD

Bottom 4 pics taken at about 3 1/2 months....wow is she a looker.

I am sorry to say that Ava passed away due to an injury on August 09, 2013.  She was maturing into a big, beautiful mare and will be greatly missed by her owners Kevin and Crystal Kelly and family.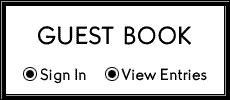 Our 2nd and last foal of 2011 was born early May 08, 2011.   Her dam is
Cows My Daddy
and sire is
Hombre
.  She is a beautiful buckskin color and is a big girl.  She is for sale.   Asking $2500.    Check out her stellar pedigree on sire and dam pages.   She will make a super nice cowhorse, teampenning, reining or roping prospect.  Both of her g-sires(
Hold that Cow
and
Genuine Hombre
) are Superior Reining horses.
  Super nice put together filly...what a tank!   Payment plans available....just ask!

SOLD

NEW VIDEO below taken 8/26/2011  The 3 pics beside and below video also taken that date.  She has almost finished shedding out.  

She really isn't as wild and wooly as the video might indicate....she actually loves to be brushed with a curry comb.

Update:   Be sure to scroll all of the way down to see several new pics taken 9/18/11.

New Pics below taken 9/18/11 at a little over 4 months.